VIA – RED BULL
Australian Surfing Awards: Nikon Surf Photo Of The Year
by Redbull.com, Feb 15, 2012
The best surf snap of the last year, as decided by Nikon, will be announced at the Australian Surfing Awards on Thursday night. The competition is fierce…
Among the many awards being handed out at the Manly Novotel in New South Wales on Thursday night will be the gong for Surf Photo of the Year. The 20 finalists, chosen by Nikon, include such snappers as Bill Morris, Brad Masters, Peter Joli Wilson, John Respondek, Troy Simpson, Ray Collins, Russell Ord, Luke Shadbolt, Simon Williams, Mark Onorati, Andy Chiz, Andrew Shield and Jon Wright.
See just how strong this year's competition is in the following clip…
Other prizes include Male and Female Surfer of the Year, Rising Star Award, ASB Surfing Spirit Award, Waterman of the Year Award, Peter Troy Lifestyle Award, Simon Anderson Club Award, Surf Culture Award and the Nikon Surf Movie of the Year.
Perhaps the most important of all the evening's announcements, though, will be the induction of Sydney-born big-wave surfer Ross Clarke-Jones into the Australian Surfing Hall of Fame. The soon-to-be 34th member of that illustrious group had this to say…
For more go here:
http://www.redbull.com/cs/Satellite/en_INT/Article/Australian-Surfing-Awards-Nikon-Surf-Photo-Of-The-021243163831858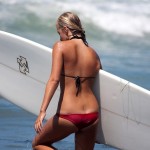 Become A Sponsor!
If you have a product or service that is a good fit for our surf community, we have opportunities for you to sponsor this blog!
Download our media kit now!