VIA – CANAL SURFBOARD


Slater posible Premio Principe de Asturias
escrito por Redacción
Tuesday, 23 de August de 2011
Se está barajando la posibilidad de otorgar el Premio Príncipe de Asturias de los Deportes 2011 a Kelly Slater. El Jurado de Candidatura de Deportes se reunirá los próximos días 1 y 2 de septiembre en Oviedo para aceptar o denegar la propuesta.
Si piensas que Kelly Slater es un buen candidato con sus 20 años de carrera y 10 títulos de Campeón del Mundo de surf puedes enviar un mail a la página de contacto de la Fundación Príncipe de Asturias, exponiendo algunas razones por las que se merece el premio (deportista ejemplar; deportista internacional en activo con mayor palmarés, innovación, nuevas maniobras, etc.)
Para rellenar el formulario lo único que tienes que hacer es pinchar en este enlace.
Te recordamos que si Kelly Slater obtiene este premio, acudirá a Oviedo para recogerlo y probablemente haría una exhibición en alguna ola emblemática de nuestro país, además de una ofrecer una charla-coloquio y demás actividades que suelen hacer los premiados.
For the full article go here:
http://www.canalsurfboard.com/content/view/2277/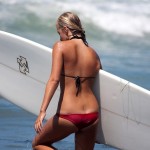 Become A Sponsor!
If you have a product or service that is a good fit for our surf community, we have opportunities for you to sponsor this blog!
Download our media kit now!