LIVE FEED STARTS MONDAY – US OPEN OF SURFING – HUNTINGTON BEACH

7/31/2011
Surfline calls the surf report for tomorrow as:
"MONDAY 1st
SWELL/SURF: New SW-SSW groundswell (210-190 deg) continues to slowly fill in, topping out late in the day. Inconsistent surf will gradually increase through the day; from knee-waist occasional chest high sets in the morning (2-3'+), to waist-shoulder high sets showing before dark (3-4'+). Minimal NW swell will be running, so expect the sets to be a little walled/sectiony. Cleanest early.
WIND/WEATHER: Calm to light/variable wind in the early morning with overcast skies and possible patchy fog. Then a moderate onshore WSW seabreeze will gradually develop into the afternoon around 9-12kts as skies clear up and become sunny."
Although the trials are going on yesterday and today, the live feed starts tomorrow (MONDAY) with round 1 and some pretty awesome match ups decided so far:
Heat # 1
Men
Rd 96
Adrian Buchan AUS
Hizunome Bettero BRA
BGlenn Hall IRL
Yellow 1.1 –
Heat # 2
Men
Rd 96
Matt Wilkinson AUS
Dusty Payne HAW
Jonathan Gonzalez CNY
Austin Ware USA
Heat # 3
Men
Rd 96
Gabriel Medina BRA
Cory Lopez
Adam Robertson AUS
Kekoa Bacalso HAW
Heat # 4
Men
Rd 96
Michel Bourez PYF
Travis Logie ZAF
Blake Thornton AUS
Evan Geiselman USA
Heat # 5
Men
Rd 96
Damien Hobgood USA
Richard Christie NZL
Nathaniel Curran USA
Jack Freestone AUS
Heat # 6
Men
Rd 96
CJ Hobgood USA
Tom Whitaker AUS
Joel Centeio HAW
Roy Powers HAW
Heat # 7
Men
Rd 96
Chris Davidson AUS
Kai Otton AUS
Lincoln Taylor AUS
Pedro Henrique BRA
Heat # 8
Men
Rd 96
Taj Burrow AUS
Billy Stairmand NZL
Nic Muscroft AUS
Conner Coffin USA
Heat # 9
Men
Rd 96
Patrick Gudauskas USA
Tanner Gudauskas USA
Leonardo Neves BRA
Caio Ibelli BRA
Heat #10
Men
Rd 96
Alejo Muniz BRA
Dion Atkinson AUS
Gony Zubizarreta ESP
Brian Toth PRI
Heat #11
Men
Rd 96
Daniel Ross AUS
Josh Kerr AUS
Dylan Graves PRI
Bernardo Miranda BRA
Heat #12
Men
Rd 96
Kelly Slater USA
Mason Ho HAW
Jay Quinn NZL
Yellow 2.2 –
Heat #13
Men
Rd 96
Mick Fanning AUS
Aritz Aranburu EUK
Marc Lacomare FRA
Yellow 2.1 –
Heat #14
Men
Rd 96
Raoni Monteiro BRA
Adam Melling AUS
Joan Duru FRA
Kolohe Andino USA
Heat #15
Men
Rd 96
Dane Reynolds USA
Jesse Mendes BRA
Shaun Joubert ZAF
Tim Reyes USA
Heat #16
Men
Rd 96
Julian Wilson AUS
Gabe Kling USA
Kai Barger HAW
Sunny Garcia HAW
Heat #17
Men
Rd 96
Bede Durbidge AUS
Junior Faria BRA
Masatoshi Ohno JPN
Mitch Crews AUS
Heat #18
Men
Rd 96
Jadson Andre BRA
Yadin Nicol AUS
Tonino Benson HAW
Luke Stedman AUS
Heat #19
Men
Rd 96
Heitor Alves BRA
Granger Larsen HAW
Hodei Collazo EUK
Royden Bryson ZAF
Heat #20
Men
Rd 96
Joel Parkinson AUS
Bobby Martinez USA
Wiggolly Dantas BRA
Rob Machado USA
Heat #21
Men
Rd 96
Adriano De Souza BRA
Fredrick Patacchia HAW
Nat Young USA
Dale Staples ZAF
Heat #22
Men
Rd 96
Brett Simpson USA
John John Florence HAW
Thiago Camarao BRA
Dean Morrison AUS
Heat #23
Men
Rd 96
Miguel Pupo BRA
Willian Cardoso BRA
Nathan Yeomans USA
Stu Kennedy AUS
Heat #24
Men
Rd 96
Jeremy Flores FRA
Tim Boal FRA
Heath Joske AUS
Yellow 1.2 –
For highlights from Sat and Sun, event schedule and links to the live feed go here:
http://www.usopenofsurfing.com/live.cfm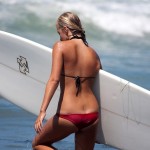 Become A Sponsor!
If you have a product or service that is a good fit for our surf community, we have opportunities for you to sponsor this blog!
Download our media kit now!