Sounds like a perfect day lol…
VIA – ALOHA UPDATE


Kai Lenny Takes Advantage of Hawaii South Swell on Maui
OxBow surfer Kai Lenny took advantage of the BIG south swell in Hawaii this week. He was able to put in a 4 sport session on Maui with kiteboarding, surfing, stand-up paddle surfing, and windsurfing.
OxBow Hawaii shared this blurb from Kai about his 4-in-1 session. Awesome. Video to come soon.
The biggest swell in 15 years rolled in from Tahitit to a challenging reef break off the coast of Maui, and Oxbow team rider Kai Lenny was there to greet it. Performing as the only athlete from Hawaii in the 15-foot mountains of water, Kai took on the challenge of 4 different sports, Stand Up Paddle, Surfing, Windsurfing and Kitesurfing, all in a single day. His schedule went as follows:
Stand Up Paddle – 6:30 A.M.
Surf – 8:30 A.M.
Windsurf – 10:30 A.M.
Kitesurf – 12:30 P.M.
For the full amazing story and all the photos, go here:
http://www.alohaupdate.com/2011/09/01/kai-lenny-takes-advantage-of-hawaii-south-swell-on-maui/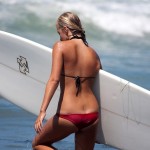 Become A Sponsor!
If you have a product or service that is a good fit for our surf community, we have opportunities for you to sponsor this blog!
Download our media kit now!