DAY TWO OF THE MENS EVENT FOR US OPEN OF SURFING IN HUNTINGTON BEACH IS ON LIVE RIGHT NOW! HERE ARE SOME OF THE HEATS DUE UP TODAY:
Adriano De Souza BRA
Fredrick Patacchia HAW
Nat Young USA
Dale Staples ZAF
Heat #22
Men
Rd 96
Brett Simpson USA
John John Florence HAW
Thiago Camarao BRA
Davey Cathels AUS
Heat #23
Men
Rd 96
Miguel Pupo BRA
Willian Cardoso BRA
Nathan Yeomans USA
Stu Kennedy AUS
Heat #24
Men
Rd 96
Jeremy Flores FRA
Ricardo Santos BRA
Heath Joske AUS
Maxime Huscenot FRA
Hizunome Bettero BRA
Dusty Payne HAW
Kekoa Bacalso HAW
Blake Thornton AUS
Heat # 2
Men
Rnd 48
Torrey Meister HAW
Jonathan Gonzalez CNY
Gabriel Medina BRA
Evan Geiselman USA
Heat # 3
Men
Rnd 48
Richard Christie NZL
CJ Hobgood USA
Pedro Henrique BRA
Conner Coffin USA
Heat # 4
Men
Rnd 48
Jack Freestone AUS
Joel Centeio HAW
Chris Davidson AUS
Taj Burrow AUS
Heat # 5
Men
Rnd 48
Patrick Gudauskas USA
Brian Toth PRI
Dylan Graves PRI
Jano Belo BRA
Heat # 6
Men
Rnd 48
Tanner Gudauskas USA
Alejo Muniz BRA
BJosh Kerr AUS
Kelly Slater USA
Heat # 7
Men
Rnd 48
Mick Fanning AUS
Adam Melling AUS
Jesse Mendes BRA
Gabe Kling USA
Heat # 8
Men
Rnd 48
Aritz Aranburu EUK
Kolohe Andino USA
Dane Reynolds USA
Julian Wilson AUS
Heat # 9
Men
Rnd 48
Bede Durbidge AUS
Jadson Andre BRA
Hodei Collazo EUK
Wiggolly Dantas BRA
Heat #10
Men
Rnd 48
Junior Faria BRA
Yadin Nicol AUS
Royden Bryson ZAF
Bobby Martinez USA
Check out all the LIVE action now:
http://www.usopenofsurfing.com/live.cfm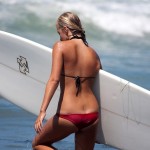 Become A Sponsor!
If you have a product or service that is a good fit for our surf community, we have opportunities for you to sponsor this blog!
Download our media kit now!