VIA – HUFF POST
Chaleo Yoovidhya Dies: Red Bull Founder Reportedly Dead At 80
Posted: 03/17/2012 8:50 am Updated: 03/17/2012 10:07 am
The founder of the energy drink Red Bull has died, according to the Bangkok Post.

Chaleo Yoovidhya, a Thai billionaire and the world's 205th richest man, died at a hospital in Bankok on Saturday, reportedly of natural causes.
The AP confirmed the report.
More from the AP:
Chaleo founded T.C. Pharmaceuticals. In the 1970s, it formulated an energy drink prototype called Krathing Daeng, or Red Bull in English. It was popular among Thai truck drivers and laborers.Chaleo then co-founded a company in 1984 with an Austrian partner who helped turn Red Bull into a global brand.
According to the Bangkok Post, he was also part owner of a hospital and wine production company.
A self-made billionaire, Chaleo is survived by 5 children.
Original story here:
http://www.huffingtonpost.com/2012/03/17/chaleo-yoovidhya-red-bull-founder-dead-dies_n_1355276.html?icid=maing-grid7|maing6|dl1|sec3_lnk3%26pLid%3D144736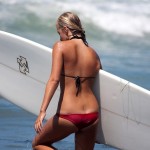 Become A Sponsor!
If you have a product or service that is a good fit for our surf community, we have opportunities for you to sponsor this blog!
Download our media kit now!