VIA – DANA POINT TIMES


12th Annual Cosmic Creek Surf Contest Set for October 29 and 30
Retro Surf Contest Featuring Free Concert with Donavon Frankenreiter and Guests Returns to Salt Creek
IRVINE, CA – (October 11, 2011) — California's classic counterculture surf contest returns to Salt Creek this month as Billabong hosts the 12th Annual Cosmic Creek Surf Contest presented by Subaru, October 29 and 30.
Hardly just another surf contest, Cosmic Creek is a family-friendly event centered around a retro-style surf contest, culminating in a free Donavon Frankenreiter concert on the lawn at Salt Creek with special guest Band of Frequencies and Dave Rastovich.
As always, the contest harkens back to more alternative and inventive times and embraces the surfboards and styles of the 1970s and '80s. Cosmic is a salute to an era where single-fins and twinnies reigned supreme and the best surfers in the world proudly sported shorts with two-inch inseams and hair more feathered than Farrah Fawcett.
Tapping into one of the most complete vintage surfboard collections known, competitors are assigned, through the luck of the draw, a classic board they must ride in each heat. With everything from Ben Aipa stingers to MR twin fins on offer, what these throwback boards may lack in current-day performance, they make up for in style and inspiration.
Dressing the part also makes for a good show at Cosmic Creek, from beavertail wetsuits to tiny neon boardshorts, competitors get into character as they do battle at the point.
The event attracts local heroes, former pros, industry execs and a few of today's top-rung surfers such as Dave Rastovich, Tyler Warren, Chris Del Morro, Rob Machado, Tom Curren and the ever present Donavon Frankenreiter who have made their mark riding the most unusual and forgotten surfboard shapes of decades past.
Frankenreiter, free-surfing legend turned mainstream musical success, has been a staple at the event since its inception. "My favorite weekend of the year?" Donavon asks rhetorically. "The Cosmic Creek weekend. How can you go wrong with retro surfboards and a free concert on the beach?"
The contest, open to the public, runs 8 a.m. to 3 p.m. Saturday, October 29th and 8 a.m. to 2 p.m. Sunday, October 30th.
To enter, download an entry form at www.billabong.com/cosmiccreek and turn in signed entry forms with payment to Hobie Dana Point or Killer Dana surf shops. For entry questions call 949.489.8380.
Immediately following the Cosmic Creek awards ceremony, Donavon Frankenreiter will host a free concert on the lawn, adjacent to the contest. Set in the natural amphitheater that is Salt Creek Park and running from 4 p.m. to dusk, the setting encourages attendees to bring blankets and lawn chairs to enjoy Donavon's soulful tunes while the sun sets over the ocean
COSMIC CREEK SURF CONTEST DIVISIONS
Cosmic Children Push In Division
VZ Grems 16-Under
R. Space Cadets 17-24
Rocket Men 25-34
Honolua Groove Masters 35-44
Rolling Stones 45+
Pros…
For all the info on the event go here:
Legendshttp://www.danapointtimes.com/view/full_story/16007334/article-12th-Annual-Cosmic-Creek-Surf-Contest-Set-for-October-29-and-30?instance=surf_headlines
For the full article go here: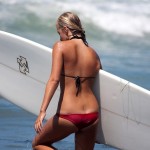 Become A Sponsor!
If you have a product or service that is a good fit for our surf community, we have opportunities for you to sponsor this blog!
Download our media kit now!