I remember a few of these when I lived in Hawaii…
VIA – BBC

Photo: Mrs Redmond says she hopes her husband's death will not deter people from visiting the Seychelles
Seychelles shark attack: Fishermen hunting the killer
By Rajini Vaidyanathan BBC News, the Seychelles
Seychelles fishermen have joined the hunt for the shark that killed 30-year-old Briton Ian Redmond, from Lancashire, who had been honeymooning with wife, Gemma.
"These are from all the ones that I've caught," says Darryl Green as he holds a cup filled with small pointed white teeth.
He picks one of the teeth up and runs it across a thick pile of papers, leaving a tear down the middle.
"See," he says, "this is how sharp and dangerous they can be."
Mr Green has been a fisherman on the island of Praslin for 35 years, and is the chairman of the fishing association.
He has caught dozens of sharks in that time, as his collection of photos shows, but until this month had never known of anyone being killed by the creatures in the Seychelles.
"For something like that to happen twice in a month is very disturbing and causing some panic in the community."
The Praslin fishing contingent is small – there are no more than 20 boats which operate around the island. Almost all of the members have voluntarily given up their usual task of catching fish to help catch the killer shark.
"We know the different types of shark. We know the dangerous ones. We know the ones that will attack humans," says Mr Green, who suspects the creature which killed Ian Redmond was a bull shark.
"It's called a bull shark because usually it head butts the prey… stuns them and then eats them."
As we get ready to go out onto the boat to begin an early evening patrol, Mr Green holds up a small metal hook; no longer than 10cm (4in).
He says this is the key to snaring any shark. It does not look big enough or fierce enough to take on such a creature but as he touches the sharp point at the end of the metal, he explains how it is used.
"We fix these hooks to lines which are in the water, held up by buoys. Then we add the bait, usually large fish, to the hooks," he says.
The idea is that the shark will be attracted to the bait and get caught on the hook. To escape, it will try to pull the buoys under the surface, but because the buoy springs back up, the shark will keep fighting with it.
All this, says Mr Green, will eventually drown the shark. Trying to overcome the creature physically is not an option, he adds, because the shark is likely to be very heavy and very large.
As the small boat carrying a crew of four – and as many sacks of fresh fish – heads out into the ocean, the real beauty of these islands is apparent.
Lush green hillsides and fine white sand frame a clear blue ocean. It is this beauty which attracted the Redmonds, and other tourists to the islands.
Now many of the beaches remain closed as the hunt for the creature that killed Mr Redmond continues.
There has been some criticism of the Seychelle authorities for not closing the beaches immediately after the first attack, which left French diver Nicolas Virolle dead.
Seychelles tourism board chief executive Alan St-Ange says that after Mr Virolle's death police patrols began on the beach but admits that "in hindsight" maybe they should have closed the beach then.
£3,000 reward
He maintains the view that the shark in question is a "foreign shark", not used to swimming in the Seychelles, and says for that reason his teams have been less equipped to deal with the problem.
On Sunday he is expecting a team of experts from South Africa, who will assist in the capture mission.
Meanwhile, islanders are taking other action to ensure the killer is found. A reward is now being offered for whoever catches the shark, which is thought to be more than 3m (10ft) long.
More than £3,000 has been raised so far by the island's hotels, whose managers are concerned about the safety of their guests and tourism on the island.
Christopher Gill, from the Seychelles hotel association which organised the collection, says some hotels have had cancellations in recent days. The longer the beaches are closed, the longer the local economy could be hurt because of its heavy reliance on tourism.
Gemma Redmond, Ian's widow, told me she believed his tragic death was a one-off accident and hoped tourists would not be deterred from visiting.
For the full story go here:
http://www.bbc.co.uk/news/uk-14600727
For more recent shark attack articles go here:
http://surftweeters.com/7-year-old-w-va-boy-recovering-after-shark-attack/
http://surftweeters.com/2nd-shark-attack-in-24-hrs-in-russia-teenager-injured-in-new-shark-attack-in-primorye-territory/
UPDATE: Far Eastern shark attack victim stable after surgery
http://en.rian.ru/russia/20110818/165877948.html
Russian swimmer alive after rare shark attack

http://surftweeters.com/another-shark-attack-russian-swimmer-alive-after-rare-shark-attack/
UPDATE: Shark attack victim loses both hands, in stable condition after surgery
http://surftweeters.com/update-shark-attack-victim-loses-both-hands-in-stable-condition-after-surgery/

French diver dies after suspected shark attack in Seychelles
http://surftweeters.com/french-diver-dies-after-suspected-shark-attack-in-seychelles/
Maritime Safety Advisory Issued
Emergency meeting held to address freak shark accident in Praslin
http://surftweeters.com/another-shark-attack-in-seychelles-2-deaths-this-month/
http://surftweeters.com/update-shark-attack-british-honeymooner-killed-shark-hunt-begins/
Shark bites man fishing off Beaufort inlet
http://surftweeters.com/shark-bites-man-fishing-off-beaufort-inlet-jumps-off-boat-onto-shark-gets-bit/
Fisherman, son survive shark attack
http://surftweeters.com/fisherman-son-survive-shark-attack/
Doctors: Shark likely bit US tourist in Puerto Rico
http://surftweeters.com/us-tourist-attacked-by-shark-in-puerto-rico-on-wednesday/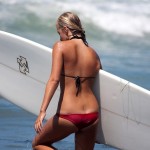 Become A Sponsor!
If you have a product or service that is a good fit for our surf community, we have opportunities for you to sponsor this blog!
Download our media kit now!