For the ladies lol…
VIA – SPORT RDC FRANCE
Top 10 des sportifs les plus sexy de 2011
Le 5 09 2011 par Marion dans la catégorie Featured Articles., Glam | aucune réponse
Pour attaquer la rentrée en beauté à 24 heures du coup d'envoi de la Coupe du Monde de rugby, Le Mag Sport met les hommes à l'honneur avec un top des beaux gosses qui nous ont marqué cette année. Certains apparaissent, d'autres sont indéboulonnables. Place aux sportifs les plus hot de la planète !
9- Kelly Slater (surf)
On ne présente plus l'un des plus grands champions de l'histoire du surf, toujours en activité. En 2010, Kelly Slater alors âgé de 38 ans remporte son 10ème titre de World Championship Tour. Une performance exceptionnelle qu'il va tenter de réitérer cette année. Toujours bronzé et musclé, la boule à zéro sexy et les yeux azur, Kelly Slater allient le style à un mental de warrior.
For all the hot dudes go here:
http://sport.rdc.fr/2011/09/top-10-des-sportifs-les-plus-sexy-de-2011/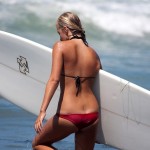 Become A Sponsor!
If you have a product or service that is a good fit for our surf community, we have opportunities for you to sponsor this blog!
Download our media kit now!