The Man Who Doesn't Breathe (HD) – produced for Discovery Channel Europe from aceandace on Vimeo.
WORLD CHAMPION FREEDIVER, STIG SEVERINSEN
BREAKS NEW WORLD RECORD
500 FEET UNDER ICE – ON A SINGLE BREATH OF AIR
Ace & Ace and Back2Back produced in the winter 2013 the 2×60 min. TV-show "The Man Who Doesn't Breathe" for Discovery Channel Europe.
Demonstrating extreme skill, incredible bravery and intense dedication, four-time, Danish World Champion freediver, Stig Åvall Severinsen, achieved a new Guinness World Record when he accomplished 'the longest dive under ice', on a single breath of air. Authenticating his lifelong passion for water and breath-holding, Stig pushed himself far beyond the limits of any normal human being, swimming whilst wearing a wetsuit, in the freezing waters of Greenland. He submersed himself underneath one metre thick ice, as he covered a distance of 500ft (152.4mtrs) – the equivalent of one and a half football pitches. Stig's ambitious world-record achievements are documented in Discovery Channel's fascinating two-part series, The Man Who Doesn't Breathe, which premieres in Denmark and the UK later this year.
The show is produced by the two production companies Ace & Ace from Denmark and Back2Back from England, and with Stig Severinsen as Associate Producer.
Ace & Ace Films has a long track record of producing documentaries across a range of global terrains and conditions. Their images are as diverse as their adventures from tropical rain forests to the Arctic ice caps to desert lands and underwater whale habitats. Ace & Ace have produced films with Stig since 2001 following him through international competitions.
acefilms.tv
back2back productions ltd is an independent production company based in Brighton that has earned a reputation for creating quality factual film-making and thought- provoking television programmes. Their documentaries have been sold to broadcasters in the UK and across the world.
back2back.tv
Copyright © 2013
Ace&Ace / Back2Back
All rights reserved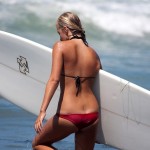 Become A Sponsor!
If you have a product or service that is a good fit for our surf community, we have opportunities for you to sponsor this blog!
Download our media kit now!