VIA – SANTA CRUZ SENTINEL
Posted:   07/16/2013 09:56:34 PM PDT
Moments before the start of the Mavericks Invitational surf contest, stand-up paddler Haley Fiske of Pacifica, wearing a Collin Kaepernick jersey, shares a drop with contest alternate Nic Lamb of Santa Cruz Sunday, Jan. 20, 2013 at Princeton-by-the-Sea, Calif. (Karl Mondon/Staff) ( Karl Mondon )
Concerns that the Maverick's surf contest might be overrun with outsiders who have spent nary a week on its big waves were submerged Tuesday with the release of an invitee list that includes eight Santa Cruz-area athletes.
First-time invitee Nic Lamb joined defending champion Peter Mel and 2005 victor Anthony Tashnick, all of Santa Cruz, among the international field of 24 surfers invited to compete on 25-foot-plus waves at the reef break near Half Moon Bay. Tyler Fox, Shawn Dollar, Ken Collins, Zach Wormhoudt and Ryan Augenstein will also get a chance to represent Santa Cruz County in the event, which can be held anytime between Nov. 1 and March 31.
"I'm really stoked," said Fox, who made his Maverick's contest
debut earlier this year. "I was pretty nervous about what was going to happen."
In May, the Association of Surfing Professionals announced it had acquired the Big Wave World Tour, a big wave surfing series that counts the Mavericks Invitational among its crown jewels. The acquisition sent a ripple of concern across the big wave community that the ASP would inject many of its World Championship Tour surfers — like Kelly Slater, Joel Parkinson and John John Florence — into the BWWT lineups even if they had never surfed the break before, thus displacing many of the lesser-known regulars.
However, the ASP has taken a wait-and-see attitude during its first BWWT season. It raised the prize purse for all six BWWT events to at least
$50,000 but has given no input on how the largely individualized contests should be run.
"That could change. Maybe next year they'll say this many people need to get in," Dollar said. "But that's not the case this year. They were all chosen by the surfers."
Mavericks Invitational surf contest winner Peter Mel, right, gets a hug from second place finisher Alex Martins Sunday, Jan. 20, 2013 at Princeton-by-the-Sea, Calif. (Karl Mondon/Staff) ( Karl Mondon )
Dollar, who is on a five-man committee charged with selecting the competitors, said 42 former Mavericks Invitational invitees, alternates and associates voted on the list. It was the first time in three years that the surfers have gotten to vote, since organizers decided to hold over the list of invitees to the 2011 contest after no contestable days materialized that year nor in 2012.
The list of 24 includes five Maverick's champions: South Africa's Grant Baker (2005-06) and Chris Bertish (2009-10), San Clemente's Greg Long (2007-08),Tashnick and Mel. Competitors hail from South Africa, Hawaii, Brazil, Australia and California.
"I'm just tripping on how good a field it is of guys. Last year it was too," Dollar said. "I think surfers getting a chance to vote on who they want in provides a chance to make that happen."
Lamb has been on the cusp of getting into the main event for the past couple of years. He is also an alternate for the BWWT's Billabong Pico Alto event in Peru, which can be held anytime before Sept. 1.
"Overly honored to be invited and in the same group with all these guys I've watched and looked up to my whole life," Lamb wrote in an email to the Sentinel. "I'm excited and looking forward to competing in this event, and throughout the winter. Hopefully we can put on a good show for the crowd and spectators."
As always, though, the vote left some worthy surfers in the perilous position of being an alternate, where they will have to hold their breath and hope someone drops out so they can surf in the contest. This year, Santa Cruz's Shane Desmond, who has been invited since 2004-05 and placed second two contests ago, and Tyler Smith, who has three finishes in the top four, didn't make the final cut. Neither did Slater, who was an invitee for the 2013 contest but was barred by the ASP from competing. Desmond is the first alternate, while Slater is No. 4 and Smith is No. 5.
Surfer Ken Collins takes off on a wave during the first heat of the Mavericks Invitational surf contest on Sunday, Jan. 20, 2013 near Half Moon Bay, Calif. (Aric Crabb/Staff) ( ARIC CRABB )
2013-14 MAVERICKS INVITATIONAL
INVITEES
Ryan Augenstein (Santa Cruz)
Nic Lamb (Santa Cruz)
Grant Baker (South Africa)
Greg Long (San Clemente)
Chris Bertish (South Africa)
Rusty Long (San Clemente)
Carlos Burle (Brazil)
Alex Martins (Brazil)
Kohl Christensen (Hawaii)
Peter Mel (Santa Cruz)
Ken Collins (Santa Cruz)
Ryan Seelbach (San Francisco)
Shawn Dollar (Santa Cruz)
Jamie Sterling (Hawaii)
Shane Dorian (Hawaii)
Anthony Tashnick (Santa Cruz)
Colin Dwyer (Pacifica)
Grant Washburn (San Francisco)
Nathan Fletcher (San Clemente)
Dave Wassell (Hawaii)
Tyler Fox (Aptos)
Ben Wilkinson (Australia)
Mark Healey (Hawaii)
Zach Wormhoudt (Santa Cruz)
ALTERNATES
1. Shane Desmond (Santa Cruz)
2. Danilo Couto (Brazil)
3. Derek Dunfee (San Diego)
4. Kelly Slater (Cocoa Beach, Fla.)
5. Tyler Smith (Santa Cruz)
6. Frank Solomon (South Africa)
For the original source go here:
http://www.santacruzsentinel.com/outside/ci_23674997/eight-from-santa-cruz-named-mavericks-surf-contest?source=rss&utm_source=dlvr.it&utm_medium=twitter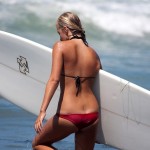 Become A Sponsor!
If you have a product or service that is a good fit for our surf community, we have opportunities for you to sponsor this blog!
Download our media kit now!