VIA – SURFTWEETERS.COM
By – Chris Nomad
Lindsay Lohan surfs Channel Islands Surfboard…@C_I_Surfboards
What's Lindsay Lohans choice of stick? She likes a big Channel Islands Surfboard, bet Al Merrick is beaming with pride! Check out the photos from today in LA: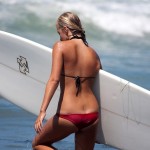 Become A Sponsor!
If you have a product or service that is a good fit for our surf community, we have opportunities for you to sponsor this blog!
Download our media kit now!