US OPEN OF SURFING LIVE FEED GOING ON ALL DAY! CHECK OUT SOME OF THE HEATS DUE UP NEXT:
Heat # 6MenRd 96
Orange CJ Hobgood USA
White Tom Whitaker AUS
Blue Joel Centeio HAW
Black Roy Powers HAW
Heat # 7MenRd 96
Orange Chris Davidson AUS
White Kai Otton AUS
Blue Lincoln Taylor AUS
Black Pedro Henrique BRA
Heat # 8MenRd 96
Orange Taj Burrow AUS
White Billy Stairmand NZL
Blue Nic Muscroft AUS
Black Conner Coffin USA
Heat # 9MenRd 96
Orange Patrick Gudauskas USA
White Tanner Gudauskas USA
Blue Leonardo Neves BRA
Black Caio Ibelli BRA
Heat #10MenRd 96
Orange Alejo Muniz BRA
White Dion Atkinson AUS
Blue Gony Zubizarreta ESP
Black Brian Toth PRI
Heat #11MenRd 96
Orange Daniel Ross AUS
White Josh Kerr AUS
Blue Dylan Graves PRI
Black Bernardo Miranda BRA
Heat #12MenRd 96
Orange Kelly Slater USA
White Mason Ho HAW
Blue Jay Quinn NZL
Black Jano Belo BRA
Heat #13MenRd 96
Orange Mick Fanning AUS
White Aritz Aranburu EUK
Blue Marc Lacomare FRA
Black Luke Davis USA
Heat #14MenRd 96
Orange Raoni Monteiro BRA
White Adam Melling AUS
Blue Joan Duru FRA
Black Kolohe Andino USA
Heat #15MenRd 96
Orange Dane Reynolds USA
White Jesse Mendes BRA
Blue Shaun Joubert ZAF
Black Tim Reyes USA
Heat #16MenRd 96
Orange Julian Wilson AUS
White Gabe Kling USA
Blue Kai Barger HAW
Black Sunny Garcia HAW
Heat #17MenRd 96
Orange Bede Durbidge AUS
White Junior Faria BRA
Blue Masatoshi Ohno JPN
Black Mitch Crews AUS
Heat #18MenRd 96
Orange Jadson Andre BRA
White Yadin Nicol AUS
Blue Tonino Benson HAW
Black Luke Stedman AUS
Heat #19MenRd 96
Orange Heitor Alves BRA
White Granger Larsen HAW
Blue Hodei Collazo EUK
Black Royden Bryson ZAF
Heat #20MenRd 96
Orange Joel Parkinson AUS
White Bobby Martinez USA
Blue Wiggolly Dantas BRA
Black Rob Machado USA
Heat #21MenRd 96
Orange Adriano De Souza BRA
White Fredrick Patacchia HAW
Blue Nat Young USA
Black Dale Staples ZAF
Heat #22MenRd 96
Orange Brett Simpson USA
White John John Florence HAW
Blue Thiago Camarao BRA
Black Davey Cathels AUS
Heat #23MenRd 96
Orange Miguel Pupo BRA
White Willian Cardoso BRA
Blue Nathan Yeomans USA
Black Stu Kennedy AUS
Heat #24MenRd 96
Orange Jeremy Flores FRA
White Tim Boal FRA
Blue Heath Joske AUS
Black Maxime Huscenot FRA
For all the action go here now!
http://www.usopenofsurfing.com/live.cfm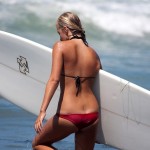 Become A Sponsor!
If you have a product or service that is a good fit for our surf community, we have opportunities for you to sponsor this blog!
Download our media kit now!