It's actually a killer concept. There were many times I could have used one of these, lord knows I've slept in my boardbag on more then one occasion and a tent would have been a million times more comfortable. Plus when you are hiking any kind of distance streamlining what you bring with you is a must, The Wave Cave kills 2 birds with one stone…


VIA – DRIFT MAGAZINE

The best goods | Wave Cave
August 01, 2011 | Words By: Chris S
A few weeks ago I was sent a link to a preview for a product which is soon to be released in the UK. Intrigued, I found myself on the homepage of the Wave Cave, and a few days later I found myself unwrapping the test model. I headed to the coast for a surf and a test run.
The concept of the Wave Cave is simplistic brilliance – a surfboard bag which also doubles up as a tent.
After grabbing some lines at my local longboarding spot, I headed to the nearby dunes to grab some shots and see what the Wave Cave had to offer..
I hadn't thought about asking for some instructions or even looking at the site for some clues, however constructing the Wave Cave was as simple as the concept itself – within a minute or so it was up and pegged in – a couple of zips and it was done.
For the full review and all the photos, go here:
http://www.driftmagazine.co.uk/index.php/archives/8277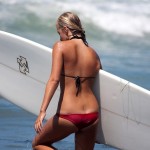 Become A Sponsor!
If you have a product or service that is a good fit for our surf community, we have opportunities for you to sponsor this blog!
Download our media kit now!