via – earthquake.usgs.gov
Magnitude 4.5 – IZU ISLANDS, JAPAN REGION
2012 March 03 06:00:44 UTC
Earthquake Details
This event has been reviewed by a seismologist.
Magnitude
4.5
Date-Time
Saturday, March 03, 2012 at 06:00:44 UTC
Saturday, March 03, 2012 at 03:00:44 PM at epicenter
Location
32.099°N, 137.884°E
Depth
362 km (224.9 miles)
Region
IZU ISLANDS, JAPAN REGION
Distances
210 km (131 miles) WSW (239°) from Hachijo-jima, Izu Islands, Japan
290 km (180 miles) S (177°) from Hamamatsu, Honshu, Japan
315 km (196 miles) SSE (156°) from Tsu, Honshu, Japan
432 km (269 miles) SSW (204°) from TOKYO, Japan
Location Uncertainty
horizontal +/- 18.2 km (11.3 miles); depth +/- 9.1 km (5.7 miles)
Parameters
NST=176, Nph=177, Dmin=213.7 km, Rmss=0.57 sec, Gp= 68°,
M-type=body wave magnitude (Mb), Version=3
Source
Magnitude: USGS NEIC (WDCS-D)
Location: USGS NEIC (WDCS-D)
Event ID
usb0008adg
MORE NOW: http://earthquake.usgs.gov/earthquakes/recenteqsww/Quakes/usb0008adg.php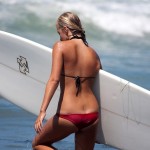 Become A Sponsor!
If you have a product or service that is a good fit for our surf community, we have opportunities for you to sponsor this blog!
Download our media kit now!