VIA – INTERNATIONAL.TO
Ross Clarke-Jones To Be Inducted Into The Australian Surfing Hall of Fame At Manly
GOLD COAST 14 February 2012. The heart and soul of Australian big-wave surfing Ross Clarke-Jones will be inducted as the 34thmember of the Australian Surfing Hall of Fame on Thursday night.
His induction will be the major presentation during the 2012 Australian Surfing Awards to be held in Manly, Sydney.
For almost 30 years, the 45-year-old has forged a reputation as a fearless charger who shows no signs of slowing down. If anything, his 40s have marked an even more earnest search to ride the planet's biggest waves.
"It's really an honour to be part of this group. I respect everyone in the Hall of Fame," Clarke-Jones said.
"I'm still really enjoying hunting for waves. Riding them is one thing, but the journey getting there is another. There can be so much disappointment if you get to a wave and it's no good. You go through a lot of trouble to get there so if you can enjoy the ride and the journey then that's half the fun.
"But the best thing out of nearly 30 years of surfing is the great people I have met and places I've been to along the way. It's just incredible… it's priceless what surfing has given me."
Born in Sydney in 1966, Clarke-Jones rode his first waves at Terrigal as a 10-year-old and immediately realised the real action was out the back. He excelled through juniors and into the professional ranks and at 19 broke into the elite ASP Tour in 1985. He remained on Tour for almost a decade. Since leaving the Tour he has embarked on a relentless pursuit to ride the world's biggest waves.
Clarke-Jones' second pro event was at Waimea Bay in Hawaii and it was to become one of his happiest hunting grounds. He is a perennial invitee to the prestigious Eddie Aikau event that only runs if the swell is over 20 feet and was rewarded for his devotion to the Bay when in 2001 at 34-years-old he took the title, the first non-Hawaiian to do so. His pursuit of giant waves has taken him all over the world and he has amassed a formidable hit list off Hawaii, Australia, California, Chile, South Africa, New Zealand, Europe, Japan and even the piranha-infested waters of the Amazon River.
In recent years, Clarke-Jones teamed up with great mate and two-time World Champion Tom Carroll to film Storm Surfers which follows the pair as they push the boundaries in the search for larger, more remote waves. He has also featured in a series of surf movies and videos including a documentary on his life called The Sixth Element.
But it hasn't all been an easy ride. Clarke-Jones has paid his dues. A big list of injuries is as impressive as the big waves he has surfed – several near drownings, broken back, broken ribs, shoulder and bicep mishaps and most recently a serious neck injury, which required surgery.
The Australian Surfing Awards incorporating the Hall of Fame Inductee is to be held at the Novotel Manly Pacific on Thursday, 16th February, and will include the presentation of the Male and Female Surfer of the Year, Rising Star Award, ASB Surfing Spirit Award, Waterman of the Year Award, Peter Troy Lifestyle Award, Simon Anderson Club Award, Surf Culture Award, the Nikon Surf Movie of the Year, and the Nikon Surf Photo of the Year, followed by the induction of Clarke-Jones into the Australia Surfing Hall of Fame.
Finalists (top 3) for the award categories are as follows:
Male Surfer of the Year:
Joel Parkinson
Owen Wright
Julian Wilson
Female Surfer of the Year:
Stephanie Gilmore
Tyler Wright
Sally Fitzgibbons
Rising Star Award:
Davey Cathels
Tyler Wright
Ryan Callinan
ASB Surfing Spirit Award:
Layne Beachley – Aim for the Stars
Barton Lynch
Misfit Aid
Waterman of the Year Award:
Ryan Hipwood
Jeff Rowley
Jamie Mitchell
Peter Troy Lifestyle Award:
Bob Smith
Alan Atkins
Sandra English
Simon Anderson Club Award:
All Girls Surfriders Club
Long Reef Boardriders
Snapper Rocks Surfriders Club
Surf Culture Award:
Bells by Michael Gordon –
Thrust by Simon Anderson…
For the full story go here:
http://www.international.to/index.php?option=com_content&view=article&id=5069:ross-clarke-jones-to-be-inducted-into-the-australian-surfing-hall-of-fame-at-manly&catid=98:sports&Itemid=218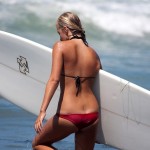 Become A Sponsor!
If you have a product or service that is a good fit for our surf community, we have opportunities for you to sponsor this blog!
Download our media kit now!