Surfline Jobs
Put yourself at the cutting edge of the surf industry with Surfline — the leading provider of global surf reports, forecasts, and editorial content to consumers, government agencies and businesses worldwide. Below is a list of positions we have open:
Customer Relationship Specialist
PURPOSE OF THIS ROLE
This marketing position is responsible for communication and interaction with all Surfline and Buoyweather website customers. The main purpose of this position is Customer Service – solving customer problems and ensuring customers have a great experience with the company and our website and mobile products.
ESSENTIAL DUTIES AND RESPONSIBILITIES
– Communicates with customers on a daily basis answering company's main phone line, email and other methods.
– Assesses problems that free and premium user segments have to identify opportunities for efficient solutions and communications.
– Performs analysis to provide actionable input to product design and technical development that result in fixes and improved products for users.
– Works closely with the marketing team to identify opportunities and contribute to revenue growth strategies or operation efficiencies.
QUALIFICATION REQUIREMENTS
– Bachelor's Degree or equivalent work experience preferred.
– 1-2 years professional experience in a marketing or product management role within internet, social media, or the sport entertainment industry.
– A confident communicator who is not easily tossed off balance by feedback.
– Motivated by learning, unafraid of failing, strives to keep trying and being educated on new things.
– Familiarity with websites and programs like Microsoft Excel, Word and Outlook.
– Must have an appreciation for the beach, surfing and/or boating lifestyle.
HOW TO APPLY
The Customer Relationship Specialist dream job is here for the taking but here's what it's going to take from you:
1 – Complete the questions below (this shows us you're serious!).
2 – Send us your resume or a link to your LinkedIn profile.
It's a lot to ask, so what will we do in return?
If you complete the application, we guarantee that our management team will review your application and our VP, Product Marketing will personally respond to you directly within 3 business days or less.
Go here for the contact information:
http://www.surfline.com/company/jobs/index.cfm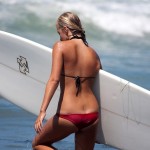 Become A Sponsor!
If you have a product or service that is a good fit for our surf community, we have opportunities for you to sponsor this blog!
Download our media kit now!