VIA – SPORTS FEATURES

Mauritius One Eye Pro Kicks Off Inaugural KSP Kite Surfing World Championship Tour
POSTED: Sunday October 2nd 2011
FOR IMMEDIATE RELEASE
The action packed event pushes kite surfing to new heights
Le Morne, Mauritius: Kicking off the 2011 KSP Kite Surfing World Tour, the Mauritius One Eye Pro brought the world's best kite surfers together at the infamous One Eye reef break, a world-class venue in Le Morne, Mauritius.
Coming from 15 different countries, 36 competitors—24 men and 12 women—competed together to vie for the first of three coveted 2011 KSP titles, and ultimately, work their way towards the esteemed Kite Surfing World Championship title. Streamed live online, the event also featured live scoring.
With a window of 10 days (September 23 to October 2) for the 48-heat competition, contest directors kept a close eye on the wind and surf forecasts in order to run the Mauritius One Eye Pro in the best possible conditions.
Amidst perfect conditions the five-person panel of ISA-accredited (International Surfing Association) judges determined which riders advanced through the elimination ladder.
Judged on a scale of .1 to 10 for up to 15 waves per heat, competitor's scores were determined by combining his or her two best wave scores, for a possible 20 points.
Four days of competition boiled the field down to the final eight riders, where ultimately, Jesse Richman (Hawaii, USA) faced Mauricio Pedreria (Brazil) for third place, and the relatively unknown Airton Cozzolino (Italy) faced 2008 Kite Surfing World Champion Mitu Monteiro (Cape Verde) for first place.
Pedreira beat out Richman in a contentious matchup, while the 17-year-old Cozzolino bested Monteiro by an incredibly close margin of .63 points.
On the women's front, nine-time World Champion Kristin Boese (Germany) squared off with Steph Bridge (United Kingdom) for third place and Marie Gautron (France) competed against local Wild Card Winner Ninja Bichler (Germany/Mauritian Resident) for the title.

Steph Bridge managed to win against Kristin Boese and take third place while Wild Card Winner Bichler turned heads by making it all the way to the finals and concluding her first ever pro-level contest with a remarkable fairytale ending.
The next KSP Kite Surfing World Tour stop—the Pacasmayo Kite Surf Pro—will take place in Pasacamayo, Peru from October 19 to 28. Then, the pinnacle of the KSP World Tour—Ponta Preta Kite Surf Pro—will run from December 2 to 11 in Ponta Preta, Cape Verde, where the men and women's 2011 Kite Surfing World Champions will be crowned.
For more information, please visit KSPworldtour.com or email [email protected] And don't miss the Pacasmayo Kite Surf Pro streamed live online, starting October 19.
RESULTS—2011 KSP Mauritius One Eye Pro
MEN
1st place: Airton Cozzolino (Italy)
2nd place: Mitu Monteiro (Cabo Verde)
3rd place: Mauricio Pedreira (Brazil)
4th place: Jesse Richman (Hawaii, USA)
5th place: Sky Solbach (USA)
5th place: Bruno Bordowsky (Brazil)
5th place: Juan Pablo Diban (Chile)
5th place: Patri McLaughlin (Hawaii, USA)
9th place: Marc Ramseier (Switzerland)
9th place: John Amundson (Hawaii, USA)
9th place: Oswald Smith (South Africa)
9th place: Max Bonieux (Mauritius)
13th place: Jeremie Eloy (France)
13th place: Patrick Desvaux (Mauritius)
13th place: Guilly Brandao (Brazil)
13th place: Nuno Figuereido (Brazil)
17th place: Lee Harvey (United Kingdom)
17th place: Gunnar Biniasch (Netherlands)
17th place: Herve Boure (France)
17th place: Nans Laviolette (La Reunion)
17th place: Sebastien Schmitt (La Reunion)
17th place: Etienne Lhote (France)
17th place: Gustavo Foerster (Brazil)
17th place: Jamie Donaldson (USA)
WOMEN
1st place: Ninja Bichler (Mauritius)
2nd place: Marie Gautron (France)
3rd place: Steph Bridge (United Kingdom)
4th place: Kristin Boese (Germany)
5th place: Suzanne Kuiper (Netherlands)
5th place: Ines Correia (Portugal)
7th place: Melissa Gil (USA)
7th place: Elsa Saintville (Mauritius)
9th place: Muriel Vandenbempt (France)
9th place: Erika Lindberg (Sweden)
9th place: Maayke Tadema (Netherlands)
About the KSP
Established as the first ever kiteboarding tour devoted to wave riding, the KSP Tour promises to deliver three action-packed events, which will take place in Mauritius, Cape Verde, and Peru.
Sanctioned by the International Kiteboarding Association (IKA), the KSP is the official world championship kite surfing tour, a non-profit association launched beginning of the year to showcase the pinnacle of wave riding in the best conditions on the planet—the near-perfect fusion of wind and waves that top wave riders dream of.
A class association within the International Sailing Federation (ISAF), the IKA governs the sport of kiteboarding, which is broken up into three main disciplines: freestyle kiteboarding, kiteboard racing and wave riding—also known as kite surfing, which is essentially surfing with a kite.
Contact:
[email protected]
http://www.kspworldtour.com
Twitter: kspworldtour
Facebook: kspworldtour
# # #
Name: Kristin Boese
Organization: Kite Surf Pro Professional Wave Tour
Email: [email protected]
Phone: 15412237227
URL: http://www.kspworldtour.com
For the full article go here:
http://www.sportsfeatures.com/presspoint/pressrelease/52857/mauritius-one-eye-pro-kicks-off-inaugural-ksp-kite-surfing-world-championship-tour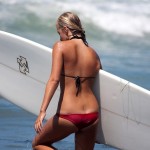 Become A Sponsor!
If you have a product or service that is a good fit for our surf community, we have opportunities for you to sponsor this blog!
Download our media kit now!