VIA – KEYT.com | Santa Barbara, CA News, Weather and Sports
Story Created: Nov 8, 2012 at 6:22 PM PST
Story Updated: Nov 8, 2012 at 7:12 PM PST
This time of year surfers often head to warmer climates in South America in search of waves
But due to super storm Sandy many lost homes, power and their beloved beaches.
Now they are dealing with a snowstorm.
West coast surfers wanting to help called and emailed the non profit Project Save Our Surf created by Shawn Tomson and Tanna Frederick.
Save Our Surf Vice President Karon Pardue and SOS Ambassador Mary Osborne are now collecting donations of new and gently used items and money.
They plan to fill a rented truck and drive to New York.
Drop off sites include Ventura Surf Shop in Ventura and Current Unlimited in Goleta.
Body Glove and Olukia have already donated shoes and clothing.
You can find out where to donate on Project Save Our Surf's website.
Items needed include:
• Clothing (shirts, jackets, etc. and socks, sock, socks! any size adults and children, Shoes & Boots*
• Baby items (diapers*, bottles,
strollers
, etc.)
• Non-perishable foods
• Water
• School Supplies (notebooks, pens, pencils, etc.)
• Toiletries (toothpaste, shampoo, body wash, etc.)
• Pillows, Blankets, etc.*
• Towels*
• Pumps*
• Batteries* (especially D)
• Pet Food*
• Cleaning Supplies* (ex. gloves, soap, contractor bags, etc.)
• Shovels
• Generators*
Five locations have been coordinated for drop off of any of these necessities:
Ventura Surf Shop
88 East Thompson Boulevard Ventura, CA 93001
(805) 643-1062
Current Unlimited
5915-G Calle Real
Goleta Ca 93117
(Next to Zodo's)
PSOS Head Quarters in Santa Barbara
48 Brandon Drive
Goleta Ca 93117
805-570-1638
The Rainbow Film Company
1301 Montana Avenue, Suite A
Santa Monica, CA 90403.
Phone: 310-271-0202
Buccaneer Board Riders (BBR) Surfwear
729 W 16th St. Suite A1
Costa Mesa, CA 92627
1-949-640-2512
For the original post go here: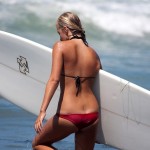 Become A Sponsor!
If you have a product or service that is a good fit for our surf community, we have opportunities for you to sponsor this blog!
Download our media kit now!