VIA – LAKE FOREST PATCH


'The Swell Life:' Reality TV to Make Orange County Proud
The series about a San Juan Capistrano surfer running a camp for autistic children is a welcome respite from "The Real Housewives of Orange County."
By Rebecca Goddard
5:00am
It is no secret I call the Real Housewives of Orange County a train wreck. There is very little "real" about the reality show. From their eyelashes and hair color to their boobs and bank accounts, these "Real Housewives" are faking it for the TV cameras.
Most of them:
live in or have short-sold their homes
modified their loans, or
have been evicted from their homes
They don't even bother to stay married once things got a little tough and their spending is reigned in. One season, a wife is getting Rolex watches for her birthday. The next year? Her husband is suddenly a jerk because she can't have a cleaning lady anymore.
So when I found out about The Swell Life, I was glad to find a reality TV show that might actually do Orange County proud.
It debuted this past weekend on the Oprah Winfrey Network. It is the life of the Paskowitz Family based in San Juan Capistrano. They own Paskowitz Surf Camp, founded in 1972.
Danielle and Izzy Paskowitz have three children: Elah, Isaiah and Elijah. This is a story about a family that has issues just like we all have. Finances, growing pains, logistical struggles with work, all that and their 18-year-old son Isaiah has autism.
This show is not about autism though. It's about a family that plows through the daily maze of life. In one 30-minute episode we were treated to:
an emergency room trip
trips to surf camp
a horse show
an autistic meltdown of epic size
a daughter moving out on her own into the real world
and the struggles of parents watching their children grow
They do all this and run a family business that is having financial strain like we all are because of this economy.
I am a mom of two children with autism, and I found the explanations of autism in this show spot-on.
Izzy and Danielle have a strong bond with each other and their children. They started their foundation Surfers Healing because of their son Isaiah. I have been fortunate enough to have my son participate in their surf camp and it was an amazing experience for him and for me. It was by far my favorite day as a mom.
Izzy and Danielle show a real portrayal of a couple struggling with their hopes and dreams for their kids, money concerns and health concerns, all while…
For the full story go here:
http://lakeforest-ca.patch.com/articles/the-swell-life-reality-tv-to-make-orange-county-proud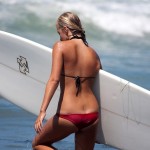 Become A Sponsor!
If you have a product or service that is a good fit for our surf community, we have opportunities for you to sponsor this blog!
Download our media kit now!