VIA – LONG ISLAND HERALD


Aloha! Quiksilver Pro N.Y. in Long Beach is about to begin
Photo: Ten times ASP World Champion Kelly Slater of Florida, USA (pictured) has taken the Billabong Pro Tahiti title, ousting youngster Owen Wright (AUS) by 18.43 to 17.10 (out of 20.00) in a closely fought final on Monday August 29, 2011.Slater once again revealed his tube riding supremacy threading cleanly through two deep barrels to post near perfect 9.50 and 8.93 scores. His victory rocketing him back into the World No. 1 position.
September 3, 2011
Though the festival is canceled, Quiksilver is sure to deliver a fun event during the contest
Anthony Rifilato
OK, so everyone is bummed that the Quik Pro N.Y. festival has been scrapped. It would have been amazing to see bands like the Flaming Lips, Interpol and Taking Back Sunday (our hometown heroes) rocking out with their surfboards out right along the boardwalk — not to mention BMX, skateboard and motorcross antics.
Alas, be it Hurricane Irene, politics or a combination of both, it's not happening. And while local surf hero Balaram Stack nearly lost his shot in the competition, and TJ Gumiela was almost denied a spot in the trials, the competition will go on. Sunday is set for the Quiksilver Pro New York ASP World Tour Trials, presented by UnSound. And starting Monday, Sept. 5-15, the Quiksilver Pro N.Y. surf window opens. Monday will include opening ceremonies, featuring the Hawaiian blessing of the Quiksilver Pro New York at 8 a.m.
For the full story go here:
http://www.liherald.com/stories/Aloha-Quiksilver-Pro-NY-in-Long-Beach-is-about-to-begin,35322?content_source=&category_id=5&search_filter=&event_mode=&event_ts_from=&list_type=&order_by=&order_sort=&content_class=&sub_type=&town_id=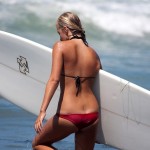 Become A Sponsor!
If you have a product or service that is a good fit for our surf community, we have opportunities for you to sponsor this blog!
Download our media kit now!